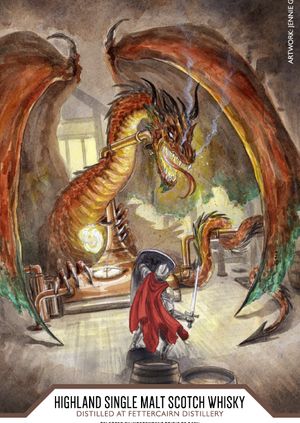 World Whisky Day Preview with Independent Spirit
19th May 2016 6:30pm - 8pm
Add to Calendar
2016-05-19 18:30:00
2016-05-19 20:00:00
Europe/London
World Whisky Day Preview with Independent Spirit
Ahead of this year's always-anticipated World Whisky Day, we've teamed up with our good friends and neighbours Independent Spirit to present a special evening on Thursday 19th May dedicated to the fine art of whisky down in the Igloo Bar.  For just £15, your evening includes two specially crafted whiskey cocktails, a talk from Independent Spirit co-founder and all-round knowledgeable man Chris Scullion, plus a chance to try a taste of the brand new rare whisky from Independent Spirit themselves. This Highland whisky comes from the Fettercairn Distillery and is an exclusive bottling from Independent Spirit that is full-cask strength and non-chill filtered, meaning this rare whisky is sure to hit the spot. We will also be providing every single attendee a 15% voucher for all whisky drinks across May and June in all Abbey Hotel venues, including Igloo Bar, Art Bar, Allium and the Summer Terrace. Join us on 19th May for a very special whisky evening with Independent Spirit. https://abbeyhotelbath.eventcube.io/events/3767/world-whisky-day-preview-with-independent-spirit
Under the Abbey Hotel, 1-3 North Parade, Bath, BA1 1LF
Event Details
Ahead of this year's always-anticipated World Whisky Day, we've teamed up with our good friends and neighbours Independent Spirit to present a special evening on Thursday 19th May dedicated to the fine art of whisky down in the Igloo Bar.
For just £15, your evening includes two specially crafted whiskey cocktails, a talk from Independent Spirit co-founder and all-round knowledgeable man Chris Scullion, plus a chance to try a taste of the brand new rare whisky from Independent Spirit themselves.
This Highland whisky comes from the Fettercairn Distillery and is an exclusive bottling from Independent Spirit that is full-cask strength and non-chill filtered, meaning this rare whisky is sure to hit the spot.
We will also be providing every single attendee a 15% voucher for all whisky drinks across May and June in all Abbey Hotel venues, including Igloo Bar, Art Bar, Allium and the Summer Terrace.
Join us on 19th May for a very special whisky evening with Independent Spirit.